The Pyramid Model promotes high quality evidence-based early educator practice in line with the Early Years Learning Framework. Educators' use of Pyramid Model practices increases the social-emotional competencies of all children, of the group as a whole, and of children with behavioural challenges. In addition, Pyramid Model practices support families with their parenting and enhances educators' team-work.
E-PYRAMID ONLINE LEARNING MODULES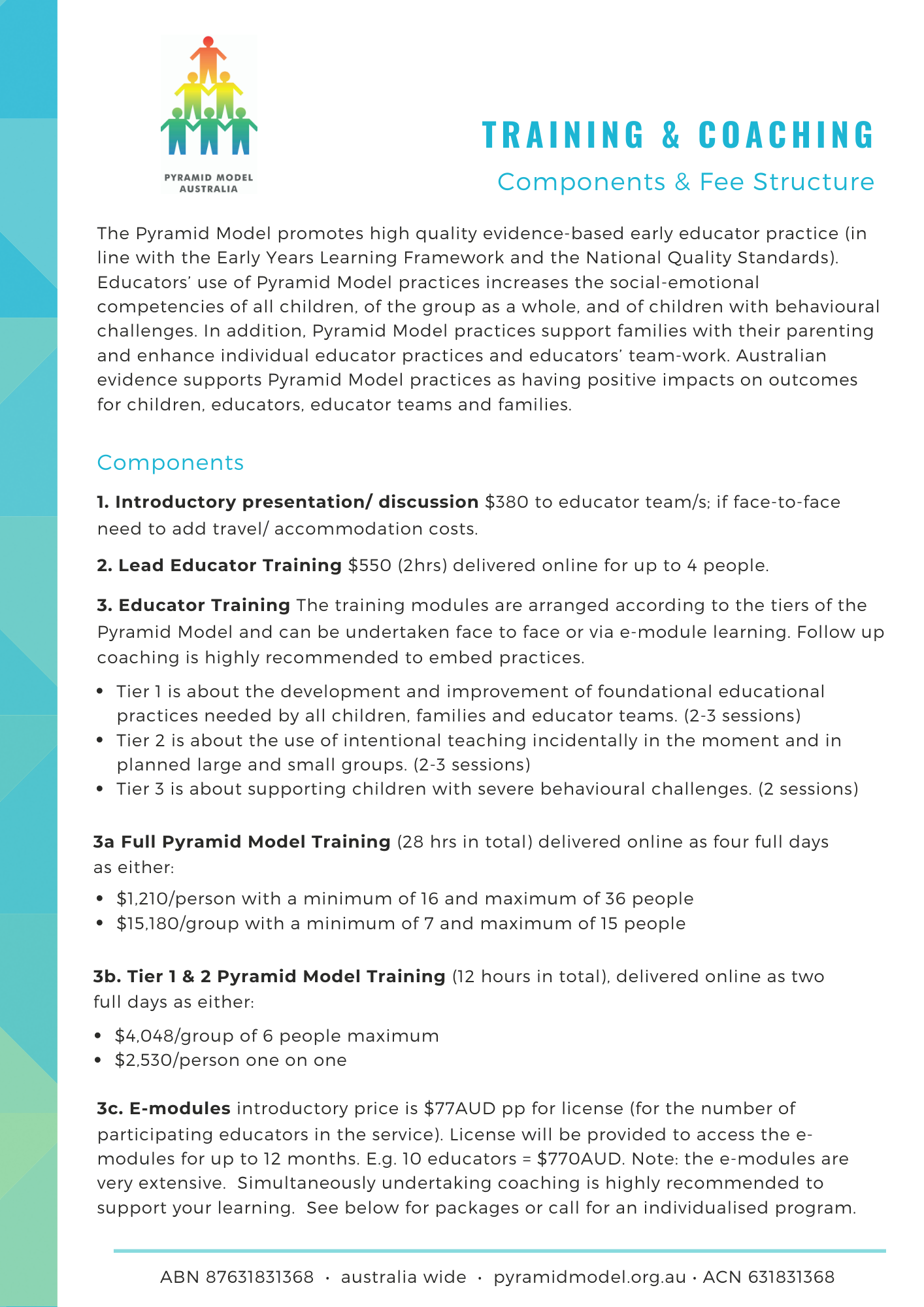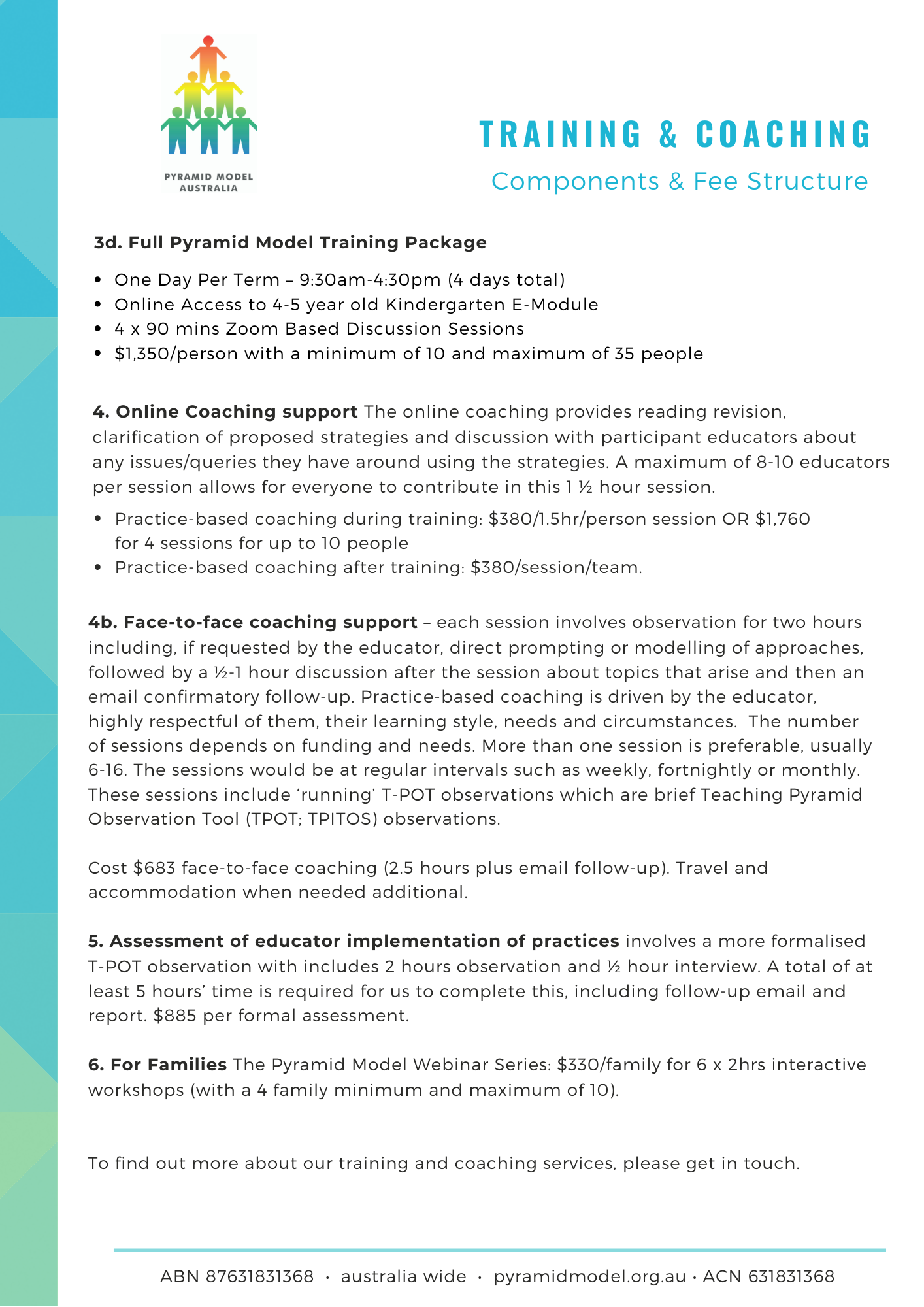 We have four levels of training support available to assist in the development of high quality practices for the social-emotional support of young children, their families, early educators, leadership and coaches.
State Implementation, Scale-Up and Sustainability Training & Assistance
Organisation and Leadership Training & Assistance
Practice Based Coaching Training,  including using the 

Teaching Pyramid Observation Tool (TPOT™) and the Teaching 

Pyramid Infant Toddler Rating Scale (TPITOS) Tool

Program and Capacity Building Training & Assistance
To find out more about our training and coaching services, please email Janene Swalwell or call 0407 683 304.
You may also be interested in our ePyramid online learning groups and modules or our upcoming training and workshop events.
VIDEOS & DOWNLOADABLE RESOURCES