Pyramid Model Australia is pleased to announce the following training opportunity is being made available in Melbourne: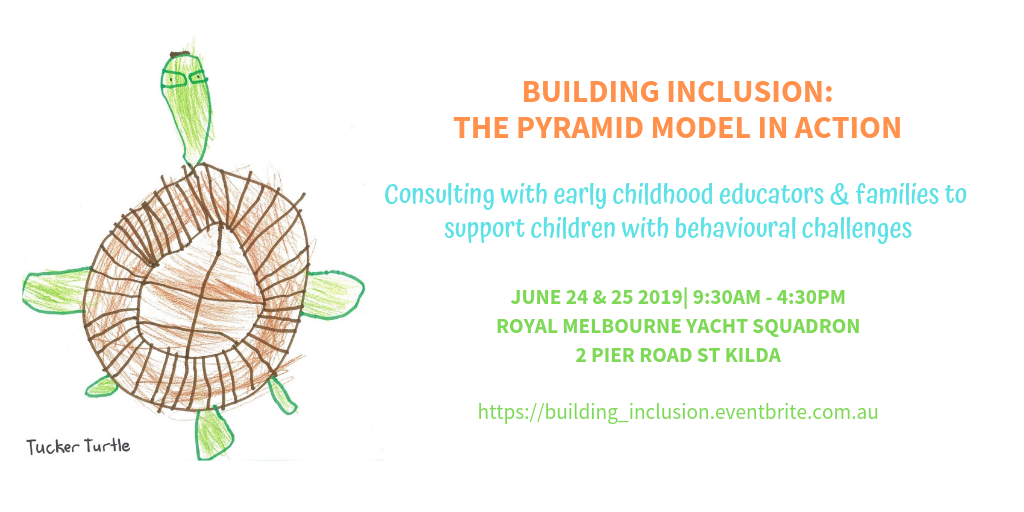 This training is designed for educational leaders and consultants (early childhood intervention professionals, preschool field officers, therapists, inclusion support officers) to assist them in promoting the inclusion of children with behavioural challenges into early years services and the community.

Participants will learn how their support for early educators and families may be most effective in helping young children with challenging behaviour.

Professors Fox and Hemmeter are creators of the Pyramid Model which is a positive behaviour support framework (PBIS) that uses evidence based techniques to support all children's social and emotional learning including those with severe behavioural challenges.
For registration details please visit https://building_inclusion.eventbrite.com.au
For more information download the event flyer
Enquiries: exec@pyramidmodel.org.au 
US Professors Hemmeter and Fox will be visiting Sydney Australia for the 2019 International Society on Early Intervention Conference.